The chambelland firm began with two creative, free-thinking spirits. Thomas Teffri-Chambelland, a trained biologist, made a career change and became a baker. He started making organic sourdough bread and, in 2007, founded the École Internationale De Boulangerie, a training school for bakers. Nathaniel Doboin, a globe-trotting businessman with an initial experience working in advertising, decided to leave it all behind and throw himself into a meaningful food-related project.
Innovate and be sustainable
The meeting of two creative minds
Alpes de Haute-Provence: Thomas was investigating techniques for making bread that was naturally gluten free. He began researching techniques for making bread from buckwheat and rice, a cereal with a multitude of nutritional qualities but said to be unsuitable for breadmaking. Nathaniel, for his part, did a round-the-world trip that confirmed his desire to work on making people's lives better.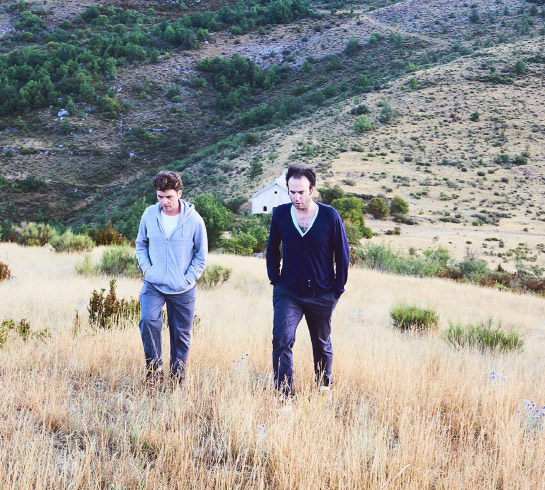 « I had a deep-seated urge to create a project anchored in everyday concerns, and share essential notions involving basic needs such as food or sleep.» Nathaniel Doboin
When the two met in 2012, it was a turning point: they decided to set up a bakery in Paris, whose signature product would be an organic, naturally gluten-free rice bread. The company was firmly rooted in a sustainable development approach, with a sincere respect for the environment and the staff. It was the beginning of the chambelland adventure and a lasting friendship.
Find out more about chambelland breads
From the rice fields to bread
A rare, one-of-a-kind approach
To guarantee the end-product's traceability and constant quality, it was essential to set up a supply and processing chain dedicated exclusively to naturally gluten-free cereals. New supply channels were established, that redrew the borders of the world of breadmaking.
 Through the miller Stéphane Pichard, the chambelland team met Gianmario Viola, an Italian cereal-grower, and Laura and Livia, who are rice farmers in Lombardy. They all share the same passion and great attention to detail, essential for guaranteeing product quality. After checking that the transport-related carbon footprint was low, chambelland decided they would work together. It was the beginning of the chambelland organic rice supply line.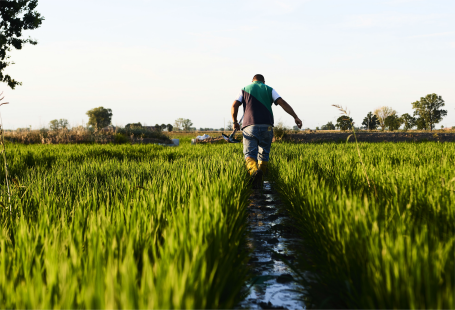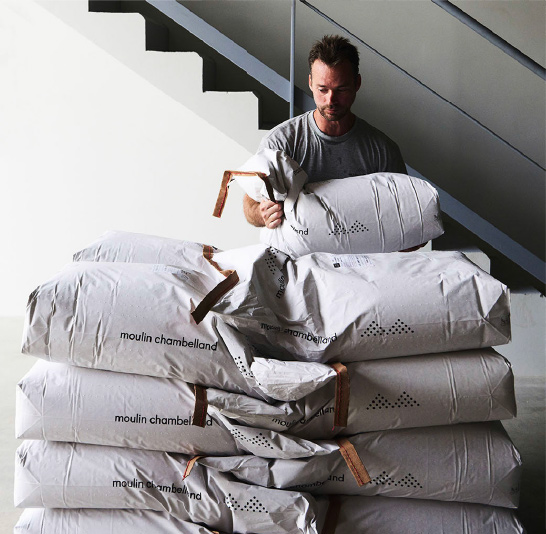 «My experience of working with rice today is like that of my father, 30 years ago, when he was one of the pioneers of an organic industry » – Stéphane Pichard, assistant manager of the chambelland mill.
Purity, traceability and stability through the chambelland mill
The only way to produce flours that are guaranteed to be gluten-free is to grind the rice in a mill that has never been used for any other cereal. In France, this is well-nigh impossible. The chambelland firm took up the challenge and decided to acquire its own mill. In partnership with the miller Stéphane Pichard, a mill was built in Malijai (Alpes-de-Haute-Provence). It was a tall challenge: finding the machinery, adapting the architecture to the conditions of the site, organising production areas and storage areas that met the most demanding standards.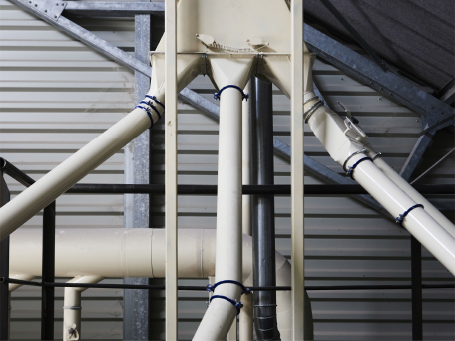 Every week since May 2014, chambelland flours are transported to our bakeries and to millers and bakers keen to work on new products using stable, premium-grade flours that are naturally gluten-free and additive-free.
the book
A different idea
of bread
This book is many things: the tale of an adventure, a guide to breadmaking (with and without gluten) and rice, an exploration of bread cultures around the world, and a recipe book! An all-embracing, instructive insight into the world of chambelland, illustrated with magnificent photos.

in-shop pickup :
la librairie Apeti
Place des libraires
Fnac
Amazon